Daily maintenance of rotary drilling rig
Routine maintenance needs to wipe clean the surface of the rotary drilling rig's case. And pay attention to the cleaning and lubrication of the rig's base slide, vertical shaft and other housings. Check whether all exposed bolts, nuts, safety pins, etc. are connected intact. Add lubricating oil or grease according to the lubrication requirements. Check the oil level of the transmission, transfer case and hydraulic system oil tank. In addition, check the oil leakage everywhere and deal with it according to the specific situation. Eliminate other faults. Pay attention to maintenance during daily use of rotary drilling rig. YG Drill Equipment Maintenance Department 24-hour consultation hotline: +8613838565351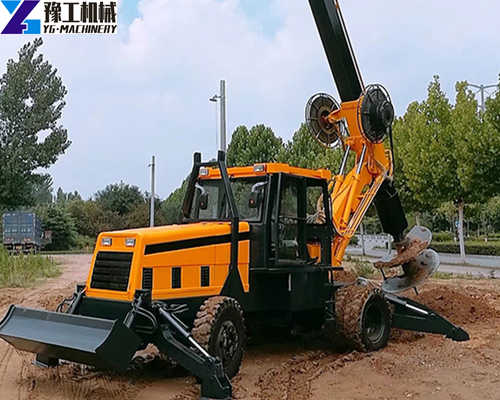 Common malfunctions of rotary drilling rig
Leakage of hydraulic system
In winter and summer, the seals of the rotary drilling rig are prone to thermal expansion and contraction, which may cause leakage. Especially install O-shaped and rubber ring and other seal positions.
Fuel system maintenance
Replace diesel fuel regularly. Because diesel fuel is prone to deposits after long-term use. As a result, the viscosity of diesel oil increases and the flow becomes slower. Therefore, it is prone to waxing, atomization and insufficient combustion. It is easy to cause the diesel engine startability, power and economy to decline. When maintaining other parts, you also need to thoroughly clean all filters; disassemble the fuel filter; drain the sewage in the oil-water separator; eliminate potential safety hazards that may cause accidents.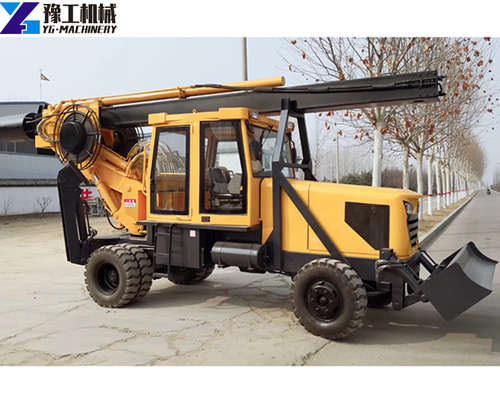 Cooling system needs maintenance
Check the thermostat and heat preservation device, dispose of the cold diesel engine, replace and add antifreeze. If you are looking for the top drilling machine manufacturer, our company is the best choice definitely. Or if you have any problems about drill equipment, just leave your message, our professional manager will reply you within 12 hours.
The brake system needs maintenance
When replacing the brake fluid, all the original brake fluid must be discharged first. Inject new brake fluid. Check whether the oil-water separator can drain all the sewage. Check the condition of the brake system. And check whether the brakes are weakened or run off, and whether the pedaling force of the brake pedal is normal. Whether the brake does not return to position, make adjustments if necessary.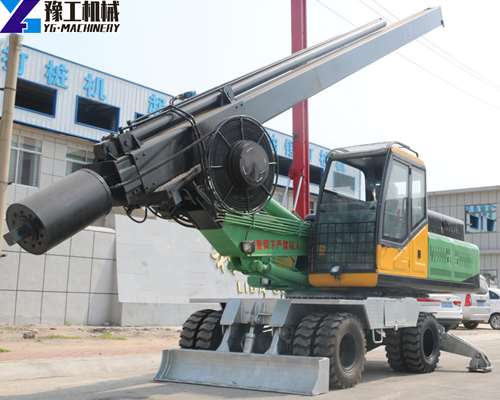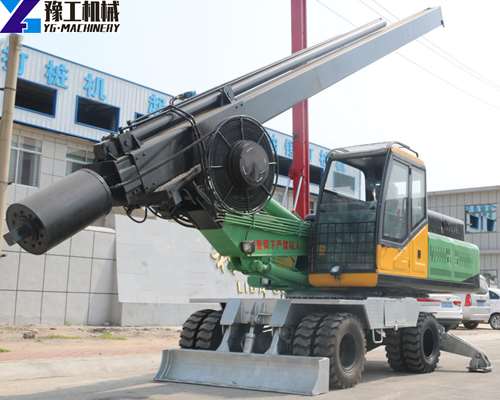 Electrical equipment needs maintenance
Battery; starter and generator; preheating device. Inaddition, if you have any other questions about drill rig electrical equipment, just leave your message.
Chassis and other maintenance items
Check whether the chassis bolts and nuts are tightened. Check for loose or missing steering system bolts. Apply lubricating oil to the place that needs lubrication, check the leakage of the chassis pipeline and solve it in time. If the chassis paint peel off is severely, you should do a spray anticorrosion treatment inspection to keep the chassis working normally. If you are looking for high quality and cheap rotary drilling rig for sale, please feel free to contact us at any time. YG will be your ideal partner.
Related drill rigs
As a professional crawler drilling machine manufatcturer, YG Machinery has a series of drilling rigs with different functions and uses. For example, water well drilling machine, Down the hole drilling machine, HDD (Horizontal Directional Drilling) machine. Anchor drilling rig. Rotary drilling rig for sale. Backpack core drilling machine. And mountain drilling rig, etc. Please leave your requirement by fill the following form. Or you can chat with us directly by WhatsApp or Online Service.
Drilling Rig Accessories
We have a series of drilling rig accessories for sale to match the use of the drilling rig. For example, drilling pipe, drill bit. mud pump, triplex mud pump, industrial air compressor, screw air compressor, etc.