HR-300X Anchor Drilling Rig Introduction
HR-300X anchor drilling rig is a special type of anchoring equipment designed and developed according to domestic slope protection engineering. It is mainly used in the field of geological soil bolt support. It has excellent performance in anchor rods, anchor cables, anchor holes, steel pipe piles, and other operations. The daily drilling efficiency can reach 350-500 meters, which fully reflects the efficient bolting belt come performance experience.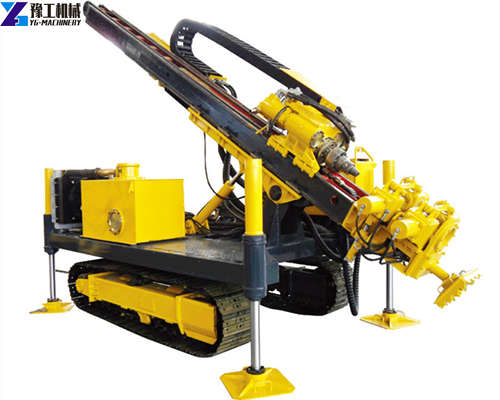 Anchor Drill Rig for Sale Parameters
| | |
| --- | --- |
| Product Model | HR-300X |
| Input power (motor) | 22+15(KW) |
| System pressure | 25MPA |
| Oil pump displacement | 40/MIN |
| Power supply | 380/50HZ |
| Hydraulic oil | Winter:YB-N32  Summer:YB-N46 |
| Fuel tank capacity | 120L |
| Size(L*W*H) | 3100x2300x2500(mm) |
Technical Parameters
| | |
| --- | --- |
| Drilling diameter | Ф90-ф300(mm) |
| Drilling depth | 30-50(m) |
| Drilling angle | 0-90(°) |
| Rotator output speed | 150 (r/min) |
| Rotor output torque | 4800(N.m) |
| Rotator stroke | 1800(mm) |
| Way of walking | Crawler walking |
| Climbing angle | 35(°) |
| Walking speed | 3(km/h) |
| weight | 3600(kg) |
HR-300X Drilling Machine Configuration
HR-300X anchor drilling rig is equipped with a crawler device and a 22kw electric rotary powerhead. The structure is simple, the operation is easy, and the learning cost is low. The economical investment is small, no air compressor is needed, and the hole can be drilled by connecting the power supply. Equipped with 90-200mm twist drill rod and cemented carbide drill bit. The advanced speed is fast, the lifting height is high, and the drill pipe is easy to disassemble. The operation is simple and suitable for different working conditions.
YG drill equipment company has developed special anchor rods, drill bits, water injectors, flanges, joints, slips, and other accessories. The HR-300X anchor drilling rig can meet the needs of a variety of drilling technology, such as water injection and powder discharge, soil drilling, anchor cable, pipe, drill pipe connection, and other complex geological engineering technologies. If you want to know about our other anchor drilling machine, please view this page.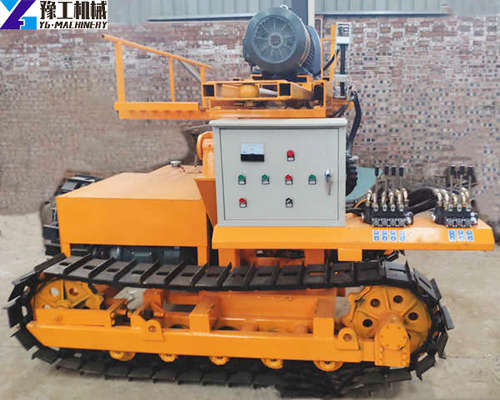 Application Field
HR-300X anchor drilling rig is widely used in various construction, water conservancy, geological prospecting, airport subway foundation pits, deep foundation pit support, anti-floating anchors, slope reinforcement, and other projects. The drilling rig is novel in structure, stable and reliable, and combines advanced hydraulic operation technology and power travel technology at home and abroad. It has the advantages of high efficiency, convenient movement, low energy consumption, and low investment cost. The HR-300X anchor drilling rig is especially suitable for the slope protection industry for drilling anchor holes in foundation pits, micro-piles, and construction sites. It is equipped with special accessories such as twist drill pipe, three-lobe alloy drill bit, water injector, etc., which has good economic benefits and high operating efficiency.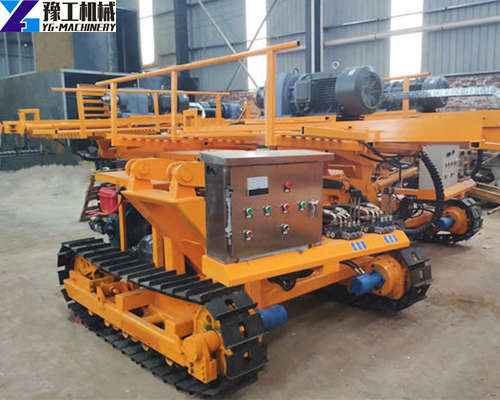 YG Anchor Drilling Rig For Sale
Henan YG Machinery Co., Ltd. is a drilling rig research and development, production, and manufacturing enterprise. As a high-tech enterprise, the YG anchor drills rig machine has emerged with advanced hydraulic technology, novel product concepts, professional product quality, and dedicated after-sales service. Provided efficient drilling equipment for the slope protection industry, geotechnical engineering, and other fields at home and abroad.
With the continuous development of the company, there are currently several types of independently developed drilling rigs. They are applicable to different geotechnical engineering conditions. Among them, the HR-300X crawler hydraulic anchor drill is highly recognized and supported by the industry for its high drilling efficiency, low economic input cost, good hole quality, and durability. This page mainly talks about the hottest-selling anchor drills rig machine – the HR-300X anchoring drilling rig. Contact us by email or WhatsApp to get the YG anchor drilling rig price. Also, you can chat with us online during duty time.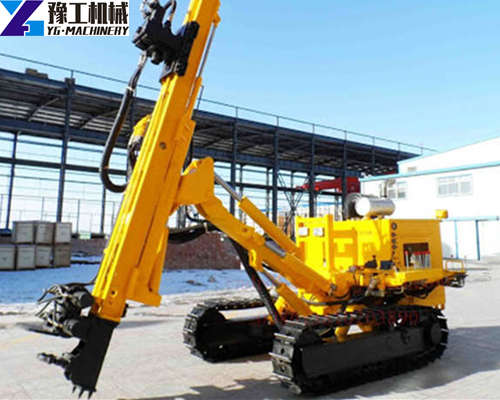 Packing List
One drilling rig, one flange, one slip, one plate fork, manual, certificate, random screws, combination pad, alloy drill bit (optional) twist drill pipe (optional).
Related Product
As a professional drilling machine manufacturer, we have a series of drilling machines with a full range model for sale. For example, water well drilling machine, DTH drilling machine, HDD drilling machine, anchor drill machine, rotary drill machine, mountain drilling rig, backpack core drill machine, drill pipe for sale, drill bits for sale, screw air compressor, triplex mud pump, and so on. Just feel free to contact us.
Email Address: admin@ygdrillequipment.com
WhatsApp/WeChat: +86 18337123872