YG Tractor Borewell Machine Price
Tractor mounted water well drilling rig combines a tractor with a pneumatic water well drilling rig to form well-drilling equipment integrated with a drilling rig and a tractor. It is conducive to the combination of walking and an air compressor. Make construction more convenient and efficient. The vertical tractor borewell machine is suitable for industrial and civil well drilling and geothermal drilling. It has the advantages of large drilling diameter, deep drilling, fast footage, flexible movement, wide application area, and so on. Tractor mounted borewell machine combines the common advantages of tractor and drilling machine. Contact us to get a cheap tractor borewell machine price now.
Tractor Borewell Machine Parameter
Dimension(mm)
1000*1500*2000
Weight of machine (kg)
600
Drill rod diameter (mm)
Ø65
Drill rod length(mm)
2000
Rod change method
Full automatic screw thread
Drilling depth(m)
120
Energy
380
Motor power (KW)
5.5/7.5 KW
Drilling method
Percussive and rotating type
Pump power (KW)
5kw
Drilling hole diameter(mm)
Within Ø 500 mm
Hosting height(mm)
3200
Hosting capacity (kg)
1000
Completed unit of drilling machine includes a main engine, tools, 40-meter drill rod, 2 units alloy drilling bit, 1 unit water pump, 5-meter high-pressure water pipe, and English manual.
Tractor Mounted Water Well Drilling Rig Details Display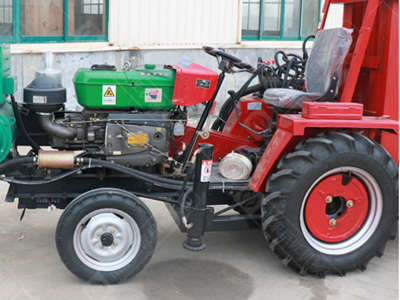 Tractor as carrier, easy to walk. Easy to deal with different strata. Small footprint.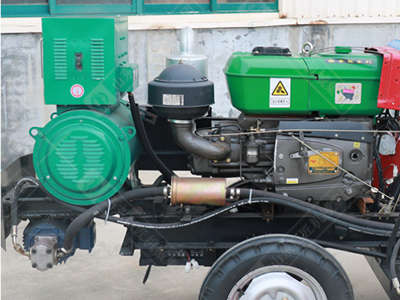 Equipping with diesel generator, easy to use electricity. Greatly improved well drilling efficiency.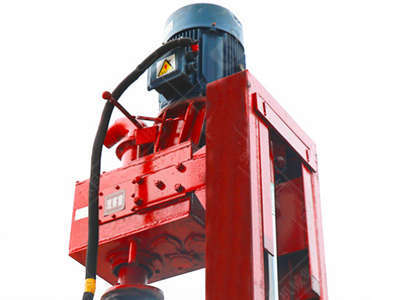 Gearbox adopts high and low gear, easy to deal with different formations, greatly improve efficiency of drilling.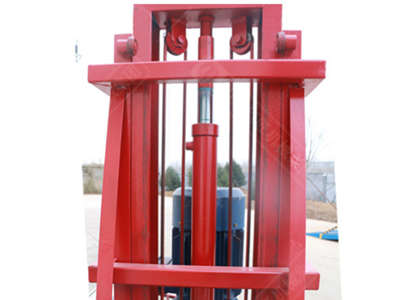 Refer to the hydraulic forklift to configure the hydraulic telescopic carriage. Easy leveling for rig stabilitity.
Tractor Mounted Water Well Drilling Rigs For Sale
Pneumatic tractor borewell machines can be equipped with different horsepower tractor chassis, different specifications of drilling tools, air compressors, down-the-hole impactors, air ducts, etc. according to user needs. Various specifications are applicable. Henan YG Machinery Company specializes in supplying manpower drilling rigs. Single-phase electric small water well drilling rigs for sale. Two-phase electric small water well drilling machine. Three-phase electric small borehole drilling machine for sale. Gasoline power portable well drilling equipment. Diesel power small water boring machine. Hydraulic water well drilling machine. Pneumatic water well drilling rigs. Positive and negative circulation drilling rig. Welcome to discuss tractor borewell machine price business.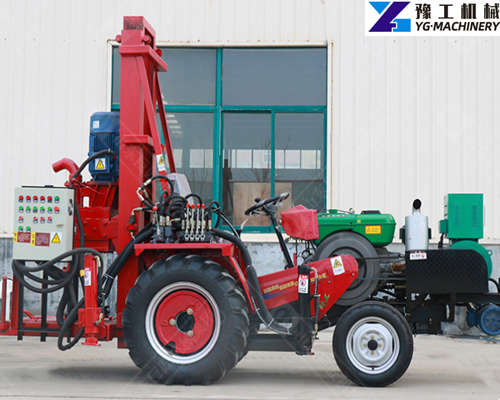 Drilling Rig Accessories
We have a series of drilling rig accessories for sale to match the use of the drilling rig. For example, drilling pipe, drill bit. mud pump, triplex mud pump, industrial air compressor, screw air compressor, etc.
Contact us to get the tractor borewell machine price right now.
Email Address: admin@ygdrillequipment.com
WhatsApp/Wechat/Phone: +86 18237175581