Over the years, Hydraulic Core Drilling Rig Machines using new technology have become the dominant type of drilling rigs in solid deposit exploration in developed countries. Moreover, it has also become the leading trend in the development of drilling technology and equipment in the current development. Under this trend, YG Machinery has successfully developed the HZ series hydraulic core drills rigs machine. The drilling rig machine can be exported to many countries, and it is suitable for geology, metallurgy, coal, oil, natural gas, groundwater, and other industries.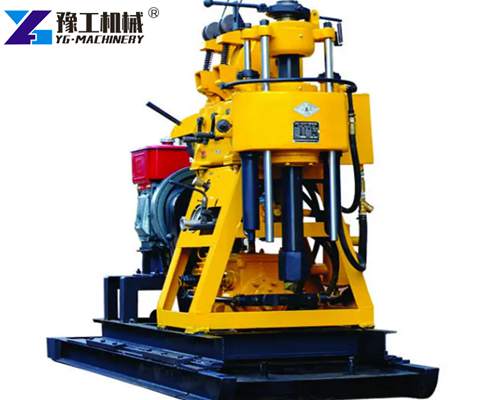 Brief Introduction
A hydraulic core drilling machine is also called a hydraulic core drills machine. YG Machinery's HZ series hydraulic core drill rig machine is a newly developed high-efficiency multifunctional hydraulic core drilling rig based on core drilling rig research and development, manufacturing, and customer feedback. It can be used for engineering geological surveys of buildings such as railways, hydropower, transportation, bridges, foundations, etc, geological core drilling and physical exploration, etc.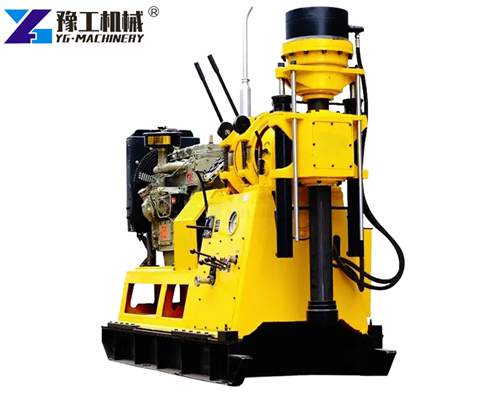 HZ Series Hydraulic Core Drilling Rig For Sale
The hydraulic core drilling machine is suitable for working in harsh environments such as plains, hilly areas, high temperatures, and severe colds. It is mainly suitable for the exploration of metal and non-metal solid deposits, coal bed methane, natural gas, hydrological water wells, geothermal wells, mine tunnels, ventilation and drainage holes and engineering emergency construction, etc. The hydraulic core drills rig machine can use alloy, diamond, and composite disc drill bits for drilling according to the different formations. The hydraulic core drills rig machine is one of the drilling equipment with the excellent performance required for multi-functional drilling.
Parameter Of Hydraulic Core Drilling Rig
Tech Parameter
Model
HZ 130Y/130YY
HZ 130Y/130YY
HZ 130Y/130YY
Drilling depth(m)
130
130
130
Open hole dia.(mm)
220
220
220
End hole dia.(mm)
75
75
75
Drill rod dia.(mm)
42-60
42-60
42-60
Dri11 angle(°)
90-75
90-75
90-75
Matching power(kW)
13.2
13.2
15
Weight without power(kg)
600/740
600/740
600/740
Dimension(tnn)
2.4*0.8*1.4
2.4*0.8*1.4
2.4*0.8*1.4
Spindle
Speed(r/min)
142/285/570
130/300/480/730/830/1045
64/128/287/557
Stroke(mim)
450
450
450
Max.torque(N.m)
890
980
2200
Thrust(k.N)
40
40
40
Lifting force(k.N)
60
60
60
Winch
Single rope lift force(kg)
2000
2100
2500
Lifting speed Head(m/min)
0.41-1.64
0.35-2.23
0.12-0.95
Rope dia.(mm)
ф9.3
ф9.3
Ф12.5
Roll capacity(m)
27
27
35
Drill Mast
Rated Load(ton)
18
18
18
Height
6.5
6.5
6.5
Application Of Hydraulic Core Drilling Rig
The hydraulic core drills machine is a portable drilling rig with a wide range of uses. It is suitable for geological surveys, geological core drilling, small grouting holes, blast holes, and water well drilling of buildings such as railways, water conservancies, bridges, and dam foundations. Diamond, composite sheets, and alloy bits can be used for drilling according to different strata. YG hydraulic core drills rig machine can drill sandy clay and rock formations of grades 2-9.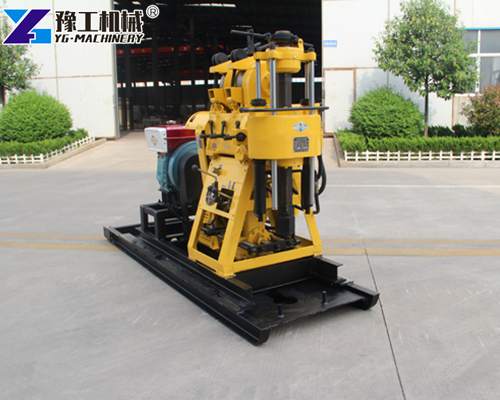 Features Of Hydraulic Core Drilling Machine
The drilling rig has a hydraulic automatic feeding mechanism, which can improve drilling efficiency and reduce labor intensity.
The core drilling rig adopts the ball chuck clamping mechanism instead of the chuck, which can realize the non-stop down turning of the rod, which is easy to operate, safe, and reliable.
The hydraulic core drills rig machine is equipped with a pressure gauge at the bottom of the hole, which is convenient to grasp the situation in the hole.
YG Machinery's HZ series drilling rigs have compact structures, concentrated handles, and small footprints, are lightweight, have strong disassembly, and are easy to move. Suitable for plain or mountain operations.
The winch is equipped with a cage to form a double-sided support star wheel structure, which can withstand strong impact.
The four sets of bearings of the vertical shaft box are positioned to ensure that the gyrator has sufficient rigidity to cope with complex geological conditions such as gravel layers and pebble layers.
The machine adopts a taper clutch, which has the outstanding characteristics of large transmission torque, convenient operation, and maintenance-free.
YG Machinery-Excellent Drilling Rig Supplier
As one of the suppliers with a good reputation in China, YG Machinery has accumulated rich experience in hydraulic core drilling technology. Moreover, we have also achieved great results. Our drilling rigs have been exported to Chile, Serbia, and the Philippines in large quantities for many years. Vietnam, Laos, Zambia, Nigeria, Tajikistan, Russia, Belarus, and other countries. Our best expert team also focuses on optimizing and upgrading our various drilling rigs, striving to provide the best quality machines for customers from all over the world.
【Whatsapp/Wechat/Phone】+8618337123872
Email: admin@ygdrillequipment.com
We also have a range of high-quality drilling rigs machine for sale. For example, Truck Water Well Drilling Rigs, Backpack Drilling Rigs, Crawler Horizontal Directional Drilling Rigs, Crawler Rotary Drilling Rigs, Crawler Down-the-hole Drilling Rigs, Trailer-mounted Water Well Drilling Rigs, Small Water Well Drilling Rigs, Crawler Full Hydraulic Core Drilling Rigs, etc. Please contact us.