On March 3, 2023, Romania customer Constantin received 25 horizontal directional drilling rig machines from YG Machinery. Then, the customer Constantin and his team received the HDD Rig Machine and put it to work immediately. After that, through the multi-day construction project, the customer Constantin and his team spoke highly of our horizontal directional drilling rig machine. According to Constantin, our rigs are very efficient and always get their projects up to speed with a high-quality finish. Even more to the point, he also said that our technicians provided them with more detailed technical support, which made them operate with ease. In short, providing the best and most comprehensive service is YG Machinery's eternal pursuit.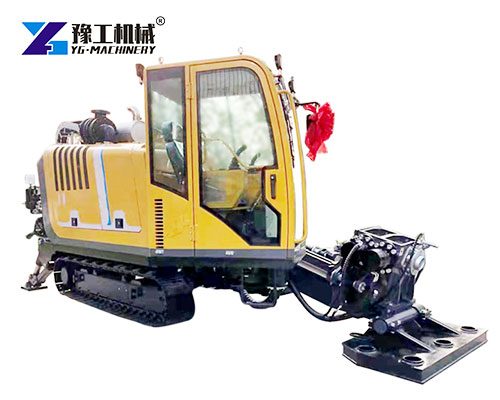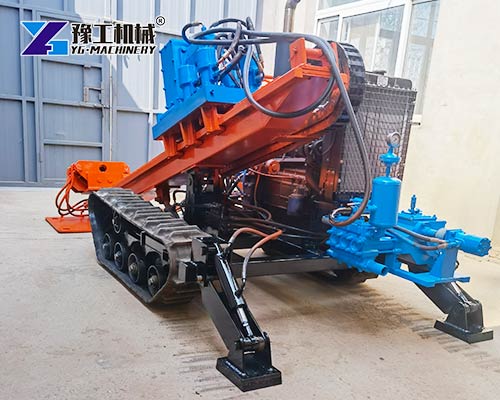 Description Of Horizontal Directional Drilling Rig
The Horizontal Directional Drilling Rig is a construction machine for laying various underground utilities (pipelines, cables, etc.) without excavating the ground surface. Evidently, it uses the latest trenchless technology. By the way, trenchless technology refers to a high-tech and practical new technology for laying, repairing, or replacing various underground pipelines with a minimal excavation of the surface. Most importantly, it has the advantages of not damaging the road surface, not affecting traffic and commercial operations, not polluting the environment, and having high comprehensive economic benefits, and has been widely used and developed rapidly.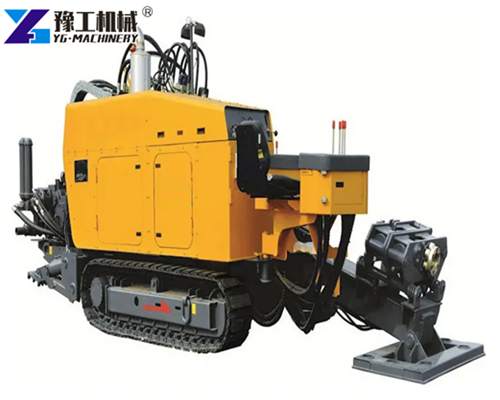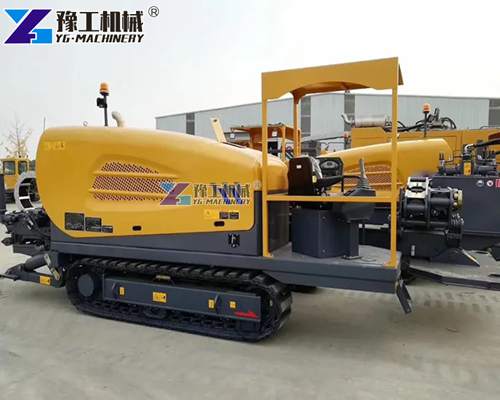 Technical Specification
| | | | | |
| --- | --- | --- | --- | --- |
| Model | YG-160A | YG-180 | YG-280 | YG-320 |
| Engine rated power | 100KW | 97KW | 160KW | 140KW/160KW |
| Push and pull | Cylinder | Motor | Motor | Cylinder |
| Maximum drag/feed force | 160/100KN | 180/180KN | 280/280KN | 320/320KN |
| Maximum torque of power head | 5000N.n | 6000N.n | 10000N.n | 12000N.n |
| Powerhead speed | 0-180r/min | 0-140r/min | 0-120r/min | 0-140r/min |
| Moving speed of power head | 30m/min | 20m/min | 20m/min | 20m/min |
| Maximum reaming hole diameter | Φ600mm | Φ600mm | Φ750mm | Φ800mm |
| Drill rod length (single) | 3m | 3m | 3m | 3m |
| Drill pipe diameter | Φ60mm | Φ60mm | Φ73mm | Φ73mm |
| Entry angle | 10-23° | 10-22° | 10-23° | 10-20° |
| Maximum mud flow | 160L/min | 250L/min | 320L/min | 320L/min |
| Maximum mud pressure | 100bar | 80bar | 80bar | 80bar |
| Overall quality | 6700kg | 8500kg | 12500kg | 11500kg |
| Dimensions (length*width*height) | 5700*1820*2400 | 6400*2270*2340 | 7100*2260*2450 | 7100*2250*2450 |
Application Of Horizontal Directional Drilling Rig
Horizontal Directional Drilling Rigs are widely used in the laying of flexible pipelines such as water supply, electric power, telecommunications, natural gas, gas, and petroleum. Seemingly, it is suitable for sandy soil, clay, and other ground conditions. It is not suitable for high groundwater levels and pebble formations. It can be constructed in most non-hard rock areas.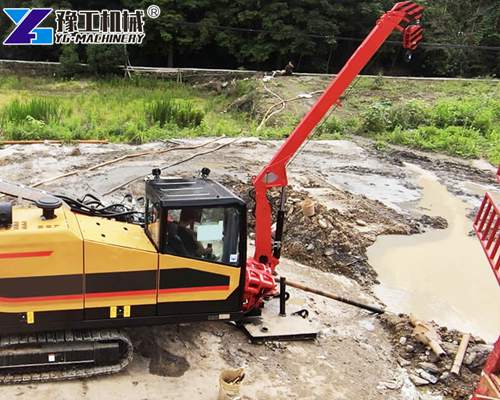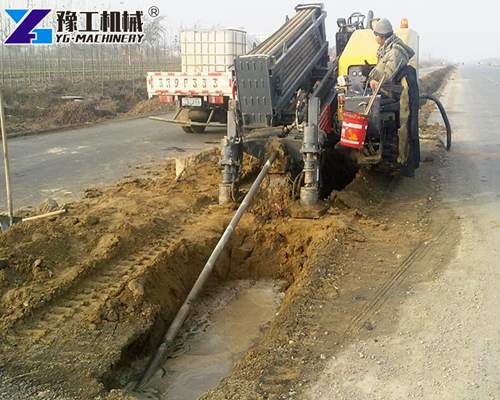 Features Of Horizontal Directional Drilling Rig
The hydraulic and electrical systems of the drilling rig adopt advanced control technology, and the operation is comfortable. Evidently, the walking adopts the wired remote control mode, and the main accessories are selected from well-known brands at home and abroad;
The characteristics of low emission and low noise of Cummins EFI diesel engine, combined with the adoption of internationally leading control technology, not only is more suitable for urban construction but also minimizes the power consumption of the drilling rig under no-load conditions;
The rotation of the power head is driven by four motors, with large torque, and has a two-speed step-less speed regulation function;
The push and pull of the power head is driven by four motors with a reducer, and the rack and pinion transmission has good stability and high efficiency;
The mud pump is in the form of a hydraulic drive and mechanical speed change, which can flexibly adjust the pressure and pump volume:
The track adopts steel track and rubber shoes, which can bear the high load and walk on various roads;
Complete supporting drilling tools, using Φ73x3000mm drill pipe, and can be customized according to user requirements;
Equipped with a wireless guide device, easy to use:
Optional manipulator, convenient and efficient loading and unloading of drill pipes, greatly reducing the labor intensity of workers.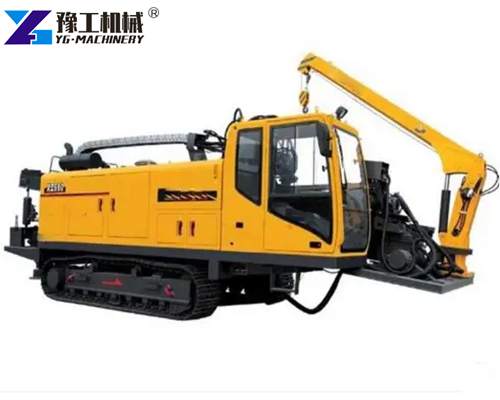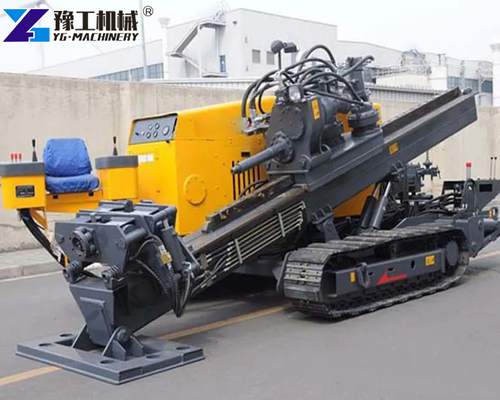 Conclusion
Since YG Machinery's establishment in 2005, YG Machinery has experienced rapid development for nearly 18 years. As we all know, it has already occupied a place in the field of machinery manufacturing. Customers from all over the world have relied on YG Machinery for more than ten years. Because YG Machinery has always manufactured the most durable and high-quality machinery on the market. Our drilling rigs including other mechanical equipment are not only sold well in China but also sold overseas.
If you are interested in our Horizontal Directional Drilling Rigs, please contact us. It is worth mentioning that our Truck Water Well Drilling Rig Machines, Full Hydraulic Core Drilling Rigs, Crawler Rotary Drilling Machines,  Water Well Drilling Rigs, Anchor Drilling Rigs, Backpack Drilling Rigs, Small Trailer-Mounted Water Well Drills, and Down-the-hole Drilling Rigs are also very popular. We are looking forward to cooperating with you.