The YG153 DTH Drill Rig is a classic model produced by our company. This DTH Drilling Rig adds a set of electric systems on the basis of the YG150 Down-the-hole Drilling Machine. Providing a 58Kw electric engine and a 55Kw electric engine. There are diesel power systems and electric power systems. The power system can be operated independently and switched at will. It has the characteristics of high stability and reduced operating costs. It is widely used in urban foundation pit construction, open-pit mining, etc. If you are looking for professional DTH Drilling Rig manufacturers, glad you found us. Welcome to leave your requirement.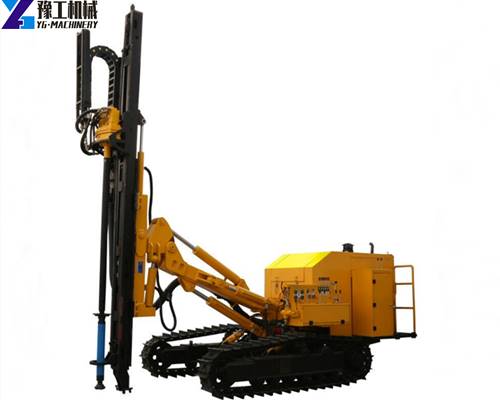 YG153 Technical Parameters
| | |
| --- | --- |
| Rock hardness | f=6~18 |
| Drilling diameter | 90~146mm |
| Drilling depth | 30m |
| Walking speed | 2.5km/h |
| Gradeability | 30° |
| Towing air compressor gradability | 13° |
| Swing speed | 0~170r/min |
| Rotation torque | 2960N/M |
| Working pressure | 0.7~1.7MPa |
| Air consumption | 9~14m3/min |
| Propelling beam pitch angle | Up19°, Down110° |
| Propelling beam swing angle | Right5°, Left90°(or Right90°Left5°) |
| Drill boom pitch angle | Up50°, Down23° |
| Drill boom swing angle | Right40°,Left40° |
| Diesel tank volume | 85L |
| Hydraulic oil tank volume | 188L |
| Power Configuration | YCD4R22T-80(Yuchai)/Electric motor 55KW |
| Dimensions(transportation state) | 6600L×2110W×2900H(mm) |
| Total Weight | 6.3T |
Why Choose The YG DTH Drilling Rig Manufacturers?
The YG153 Down-the-hole Drilling Rig has an overall personalized and humanized design with high structural strength. The appearance is beautiful and generous. The operation and maintenance are convenient, highlighting the individual characteristics of YG drilling machinery. The hydraulic system design draws on domestic and foreign experience and has unique design features of YG Machinery.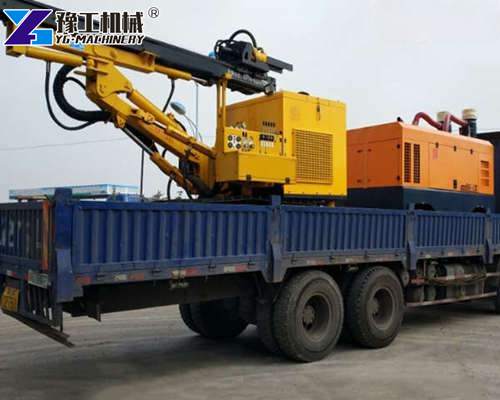 Selection Of Raw Materials
The diesel engine adheres to the well-known domestic brand – Yuchai Power. Adopt the most reliable air intake filter system to ensure the safety of diesel engine air intake. The hydraulic components are selected from domestic brands with the most stable quality, and adhere to the "YG Brand" route (impress customers with quality and win customers with word of mouth).
The raw materials of the whole YG153 DTH drilling rig are selected from domestic high-grade steel plates, wires, profiles, and other steel materials. Make conscious products based on safety and quality.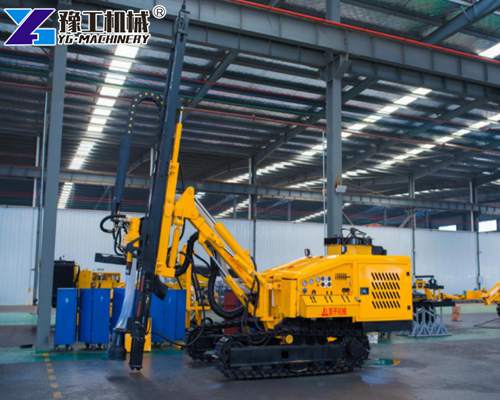 Hydraulic System – YG DTH Drilling Rig Manufacturer
The hydraulic system has been improved and upgraded from hydraulic valves and hydraulic hoses to more suitable actual working conditions. The high system pressure effectively improves the adaptability of YG153 DTH drilling rigs to complex working conditions.
The Special Design of The Drilling Boom
The special design of the drill boom joint allows the guide rail to be perpendicular to the boom, which is suitable for drilling operations under special conditions. Drilling of horizontal holes with different heights in the range of 350 mm-3600 mm can be achieved by adjusting the hydraulic cylinder.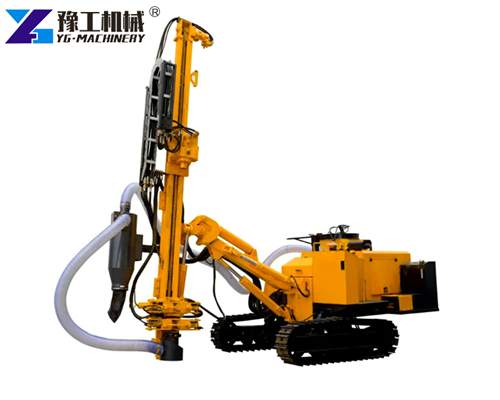 Diesel-Electric Hybrid Power System
YG153 diesel-electric dual-purpose drilling rig adopts diesel engine + electric motor hybrid power. You can choose any one of them according to your needs. The hydraulic system is automatically switched without manual adjustment. Now contact YG DTH drilling rig manufacturers to get a free quote for your reference.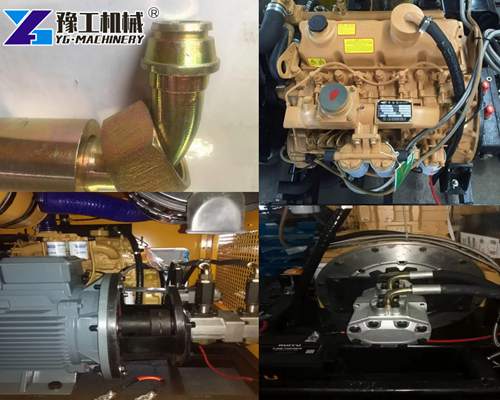 Hot Sale Products – YG DTH Drilling Rig Manufacturers
As one of the most professional DTH drilling rig manufacturers, YG Machinery provides a series of DTH drill machines. Click here to know more about our YG150 down-the-hole drilling machine. In addition, we have an anchor drilling machine for sale. Rotary drilling machine for sale. Advanced horizontal directional drilling machine for sale. Different crawler water well drilling machines for sale. And a series of drill tools that match the drilling rig you need. Just feel free to leave a message.