The water well drilling rig machine is a light, efficient, and multi-functional well drilling equipment. Powered by a diesel engine, it is mainly suitable for drilling water wells, agricultural irrigation wells, and well holes for other purposes, especially for water intake projects in mountainous and rocky formations. The drilling rig adopts new hydraulic technology, supporting large torque hydraulic motor rotation and large bore hydraulic cylinder propulsion. Mechanical equipment for drilling water wells and completing operations such as running pipes and washing wells. Including power equipment and drill bits, drill pipes, core pipes, drill frame, etc. Making good maintenance of the water well digging machines not only prolongs their service life but also makes them safer and more efficient to use. Do you know how to do it well?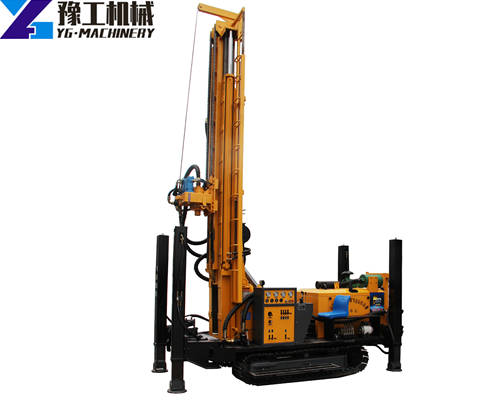 What Works Can We Do for the Maintenance of Water Well Drilling Rig Machine?
In order to give full play to the maximum efficiency of the deep rock well drilling rig and prolong the service life of the water well drilling equipment, the operator should understand the main structure, principle, performance, and maintenance methods of the drilling rig. The seven aspects of maintenance are as follows.
Regular inspection:
Regularly inspect the various components of the deep well drilling machine, including motors, hydraulic systems, transmission systems, drill pipes, drill bits, etc., to ensure that they are in normal working condition.
Cleaning and maintenance:
Regularly clean and maintain the deep rock drill rigs, including cleaning the surface of the machine, changing lubricating oil, checking cables and pipelines, etc.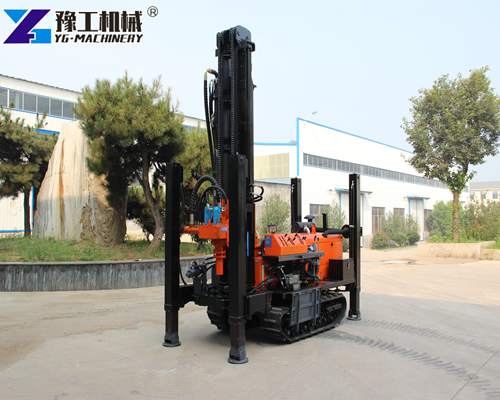 Lubrication and maintenance:
All parts of the deep rock well drilling machine need to be lubricated and maintained to reduce wear and extend service life. Take care to select the appropriate lubricating oil and lubrication method.
Replacement of wearing parts:
Replacing the wearing parts of the water well drilling rig machine regularly, such as drill bits, drill pipes, seals, etc. When replacing, please pay attention to choosing the appropriate accessories, and replace them according to the instructions.
Troubleshooting:
If the deep well drilling equipment fails, it must be eliminated in time. First of all, it is necessary to determine the cause of the failure, and then take corresponding maintenance measures.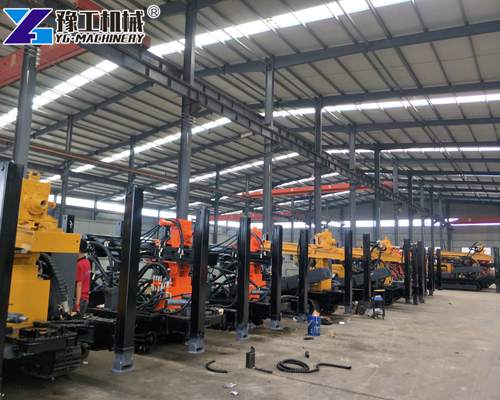 Safety inspection:
Before using the small water well drilling machine, a safety inspection is required to ensure the normal working status of each component and avoid safety accidents.
Storage and maintenance:
If the well drilling machine is not used for a long time, it needs to be stored and maintained, including cleaning, lubrication, rust prevention, and other measures to ensure the performance and life of the machine. When it starts again, it should work for heavy load work immediately but should run with a small load for no less than 10 minutes.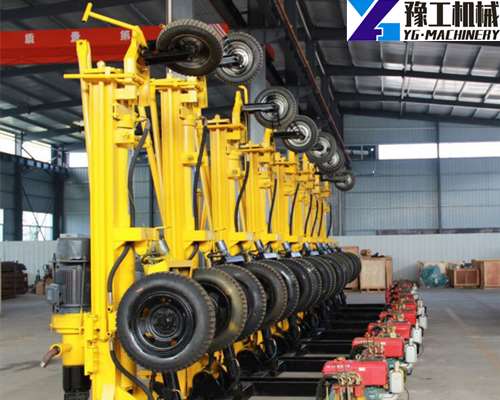 Water Drilling Equipment for Sale in YG Machinery
Our company, YG Machinery, provides various types of water well drilling machines, such as small water well drilling rigs, portable well drilling machines, truck water well drilling machine, FY series water well drilling rigs, crawler pneumatic water well drills, tractor borewell machine, wheeled pneumatic water well drilling rig, trailer mounted water drilling rigs, etc. In addition, we also supply other drilling equipment, like hydraulic core drilling machines, horizontal directional drilling rig machines, DTH drilling rigs, anchor drilling rigs, rotary drilling machines, backpack drilling rigs, and so on. Contact us now for more details! Phone/Whatsapp/Wechat: +86 18337123872