As we all know, some developing countries have had an increasing demand for mineral resources in recent years. In the international market, since more than ten years ago, the global mineral exploration market has stepped out of the trough at the end of the last century and has risen year by year. The investment in mineral exploration has continued to grow, and the demand for drilling equipment has continued to grow. The core drill rig for sale is a geological exploration. The key equipment market demand also continues to grow with the investment in mineral exploration.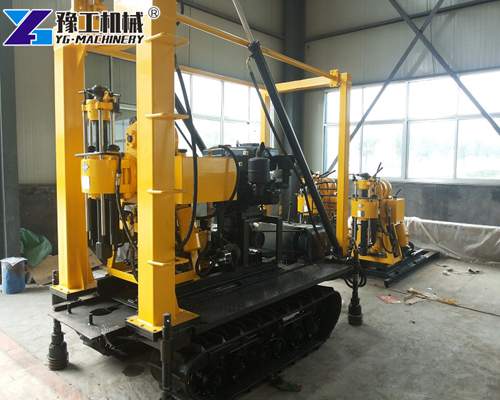 Crawler Hydraulic Core Drill Rig for Sale
The crawler core drilling rig is a kind of core drilling machine. Core drill rigs for sale are used by construction professionals in a wide range of applications including building renovation and utility works. They are relied on to install drainage, sewer, and water pipes, plus cable and ventilation ducts where large and deep holes are needed. Core sampling in asphalt roads is another perfect application for this high-performing drill.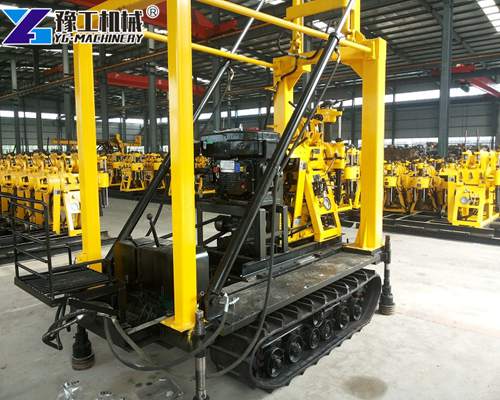 YGD Series Crawler Core Drilling Machine in YG Machinery
YG Machinery is a large-scale manufacturer in China, and core drill rigs for sale have always been our flagship product. Over the years, we have been concentrating on the research and development of patented technology, and have continuously optimized and upgraded the crawler core drilling rig to make its performance and quality better and better. After long-term hard work, our crawler core drilling rigs have gained a place in the market. The optional models of the YG crawler core drilling rig are YGD-200/YGD-180/YGD-130. You can choose according to the following parameters. Please contact us.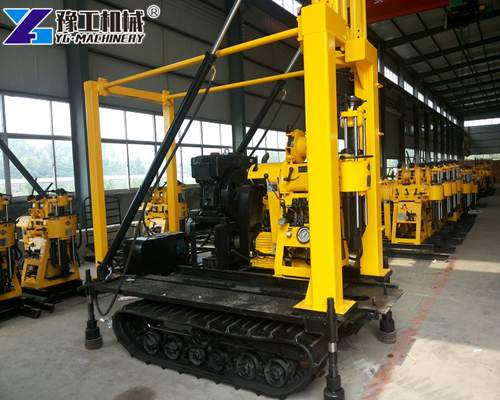 Core Drill Rig for Sale Parameters
Model
YGD-130
YGD-180
YGD-200
Drilling depth
130m
180m
200m
Open hole diameter
200mm
220mm
325mm
End hole diameter
75mm
Drill rod and diameter
42-60mm
Drill angle
90-75°
Matching power
13.2kw
13.2kw
15kw
Weight without power
3350kg
3400kg
3600kg
Dimension
3.8*1.95*2.7m
Application of Crawler Core Drilling Rigs
Core drilling rigs are mainly used for the general survey and exploration of metal and non-metallic solid minerals. In addition, they can also be used for engineering geological surveys, hydrogeological surveys, oil and gas field surveys and exploration, and water well drilling.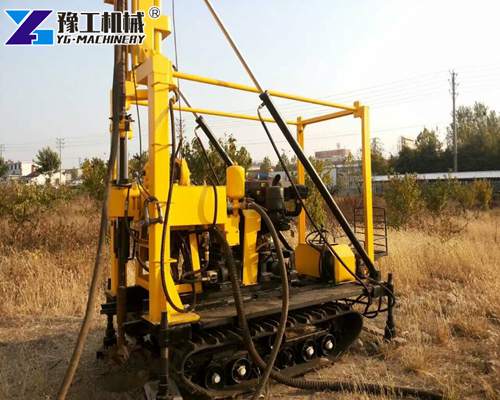 Advantages Of Crawler Core Drill Rig for Sale
The hydraulic core drilling machine adopts an automatic telescopic drilling tower and is supported by two high-strength oil cylinders. What's more, it has a set of hydraulic valves to control the drilling tower to lie on its back. The operation saves time and effort, is safe and reliable, and creates maximum benefits for users.
The chassis adopts rubber crawlers, which are light in weight and low in life cycle costs. It can reduce the noise of the vehicle's running mechanism, reduce the vibration of the vehicle body, and greatly reduce fuel consumption. Most importantly, it can walk on urban roads without hurting the road.
The chassis comes with four high-strength threaded outriggers (or hydraulic high outriggers), which are quick and easy to install and adjust. Then, it can be used for leveling the working plane. The loading and unloading truck reduces hoisting costs improves efficiency, and can be used as auxiliary support during work.
The 48V electric start diesel engine greatly reduces the labor intensity of the operator, especially when the diesel engine is difficult to start in cold seasons, it shows great advantages.
The machine is equipped with a BW-160 independent mud pump, which has a large pump flow and pressure and is easy to maintain. Spare parts are easy to purchase all over the country.
An optional hydraulic pipe wrench can be installed to improve work efficiency and reduce labor costs.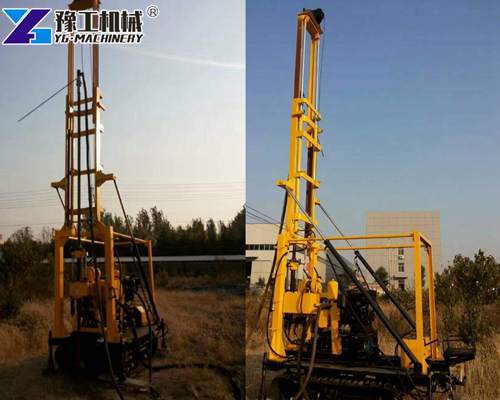 YG Machinery Leading Supplier of Core Drilling Rigs
As one of the most famous leading suppliers in China, YG Machinery has gained considerable experience in hydraulic core drilling techniques that are practiced across the globe. We are therefore very aware of the importance of choosing the right hydraulic core drilling machine that suits the working environment. Our best team of application specialists also focuses on helping mines optimize their entire processes with a view to creating a more sustainable future.
Related Products
Since we are a professional drilling rig manufacturer, we not only have various types of core drilling rigs, but also various types of water well drilling rigs, backpack drilling rigs, horizontal directional drilling rigs, down-the-hole drilling rigs, rotary drilling rigs, and so on. If you have any drilling rig needs, please contact us, we can provide customized services.