You need a borehole drilling machine for various purposes. For example, drilling a well to obtain natural resources (water, oil, geothermal energy, etc.) to build a foundation, drilling holes in a mine, and taking samples from the ground.
First, you need to determine the purpose of the borehole drilling machine. And what kind of terrain is the main work on? Depending on the terrain, you can choose different types of drilling rigs. For example, rotary drilling rig, impact drilling rig, down-the-hole drilling rig, top hammer drilling rig (with the high hammer), etc.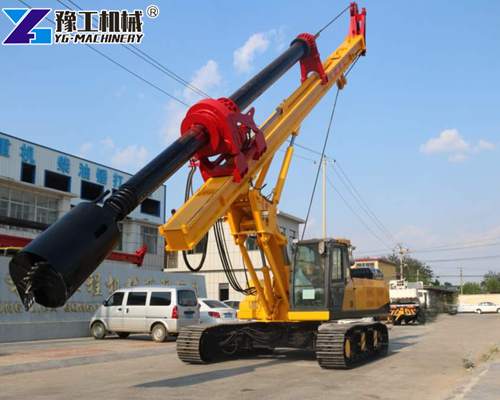 In order to make the best choice, it is important to determine whether the borehole drilling machine is used for core business or occasional use. Especially whether you use the latest technology. Or whether a machine that has been used for decades is right for you.
The safety, reliability, and ease of use of drilling rigs are also important factors that need to be considered, and there is a direct connection between them. The use of reliable and easy-to-operate drilling rigs according to the manufacturer's recommendations can improve user safety.
It is also very important to define the type of movement required by the rig. There are crawler-type automatic drilling rigs and truck-mounted or trailer-mounted drilling rigs, which need to be powered by generators or trucks that carry them.
Once the type of rig required is determined, the required rig size can be calculated based on the diameter and depth of the borehole.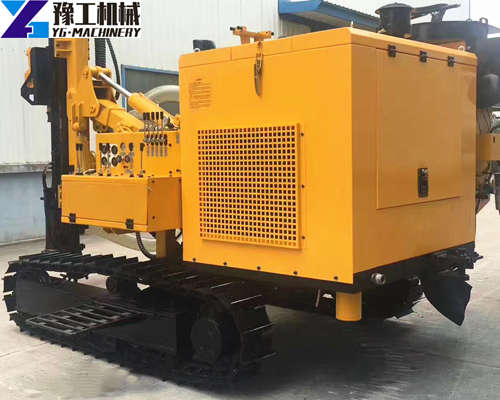 When Do You Need To Drill The Borehole?
Drilling is required in many jobs, such as:
Drilling: used to obtain groundwater or oil.
Geothermal drilling: obtain and extract geothermal energy.
Pile-driving borehole drilling machine supporting buildings on unstable ground: up to 2000 mm in diameter and 70 meters in depth.
Micropile drilling rigs: especially for drilling holes for reinforcement of existing structures: between 150 and 200 mm in diameter and within 30 meters in depth.
Blasthole drilling rig in the quarry.
The continuous auger uses drill cuttings driven by the auger to maintain the borehole wall.
Drilling is usually done vertically, but it can also be horizontal or directional, for example for anchoring.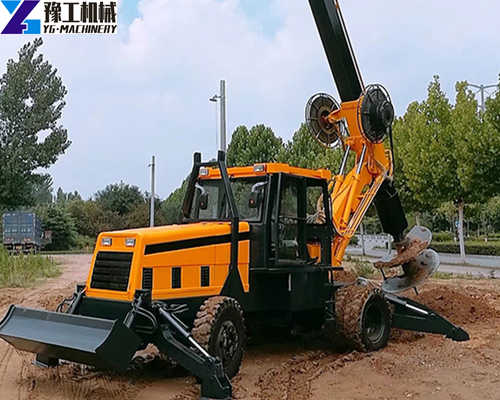 Which Type Of Borehole Drilling Machine Should You Choose?
There are two main types of borehole drilling machines: automatic crawler type and truck-mounted or trailer type.
If you need to move at a low speed on uneven areas or very soft ground, you can choose a crawler drill. The stability of the rig depends on the surface area of the track. Therefore, the wider the crawler, the more stable the drilling rig. However, crawlers that are too wide tend to wear out faster and damage the ground when moving, especially when turning. The crawler drilling rig has a travel speed of about 4km/h, so it is more suitable for operations that require little travel.
A truck-mounted or trailer-mounted borehole drilling machine is not autonomous in mobility or energy. These energy sources may come from transport trucks or independent generators. However, this type of drilling rig is much lower in cost than crawler drilling rigs.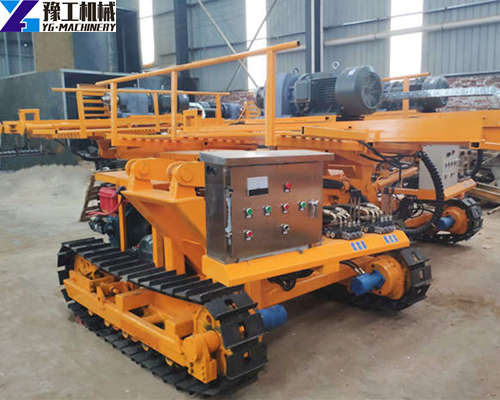 Drilling Rig Accessories
We have a series of drilling rig accessories for sale to match the use of the drilling rig. For example, drilling pipe, and drill bit. mud pump, triplex mud pump, industrial air compressor, screw air compressor, etc.