Portable Anchor Drilling Rigs are also called Small Split Anchor Drilling Rigs. Portable Anchor Drilling is mainly used in a special work process in which anchors are installed in order to stabilize walls or slopes. An anchor is a specific structural component, which carries tractive forces to the ground, the slope, or the rock. These drilling rigs occur during foundation engineering.  【Whatsapp/Wechat/Phone】+8618337123872
Small Split Anchor Drilling Rigs are mainly used for slide wave control projects of railways, highways, water conservancy, and hydropower facilities. It is also used in dangerous rock mass anchoring engineering, and high-slope rock mass anchoring engineering to control the displacement of buildings. Moreover, it is also used for the support of deep foundation pits in construction cities. Last but not least, including foundation reinforcement engineering holes, blast holes in blasting engineering, and tunnel pipe shed support holes.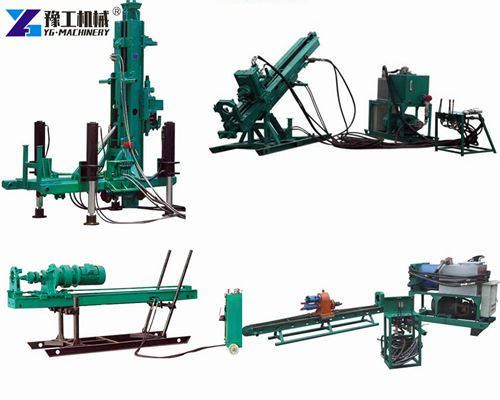 Product Parameter
Model
YGMG40
YGMG50
YGMG70
Drilling depth
10-60m
25-70m
 35-80m
Drilling diameter
90-180mm
90-165mm
 90-200mm
Hole angle
0-90°
0-90°
 0-90°
Drilling rod diameter
76 x 1500mm
76 x 1500mm

89 x 1500mm

76 x 1500mm

89 x 1500mm

Output rotary speed
 90rpm
 70rpm
 70rpm
Rated output torque
 2400N.m
  2500N.m
  3900N.m
Powerhead max stroke
 1800mm
 1800mm
 1800mm
Max lifting force
25kn
 30kn
 35kn
Electric power
4KW
 22kw
 22kw
Dimension
2800*800*1400mm
3000*780*1360mm
 3100*1000*1500mm
Weight
1000KG
1260kg
 1460kg
Concrete Application Of Small Split Anchor Drilling Rig
Protection of the downstream of the dam and the impact area of the flood discharge tunnel;
Slope reinforcement, slope retaining soil, anchor retaining wall, landslide prevention, and control;
Application in deep foundation pit engineering: support for basements, underground parking lots, underground railways, and underground streets;
Application in road and bridge foundation reinforcement engineering: prevent bridge foundation from sliding, bridge arm, bridge pier anchorage; long-span bridge arch structure stability;
Application in roadway and tunnel surrounding rock support: prevent tunnel collapse and control tunnel deformation;
Other applications such as: preventing viaducts from toppling over, retaining walls from overturning; etc.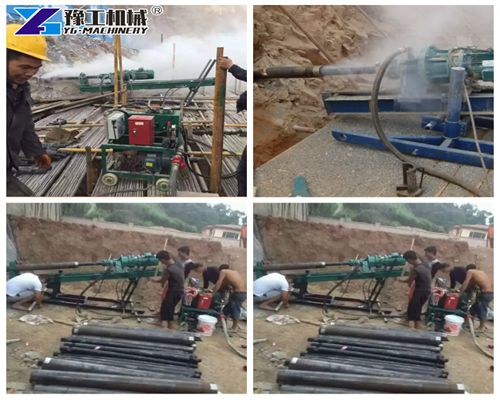 Characteristics Of Performance
The drilling rig is miniature and lightweight, good in detachability, and convenient for relocation and positioning. The small anchor drilling rig adopts full hydraulic control, which is convenient and flexible to operate, saving time and effort. And it can be operated from a long distance, effectively protecting the safety of the operator.
This portable drilling rig adopts a cycloidal rotary motor, the performance of the whole machine is stable and reliable, and the service life is long.
This small anchor drilling rig has a wide range of applications and strong drilling ability. The stroke of the power head is long and the drilling efficiency is high.
A new type of wear-resistant plate is used to connect the power head and the guide rail, which can effectively reduce the wear of the guide rail and improve the service life of the guide rail.
The small split anchor drilling rigs have a wide range of drilling angles, and the drilling positioning is convenient and reliable.
The small split anchor drilling rigs can be applied to various drilling techniques.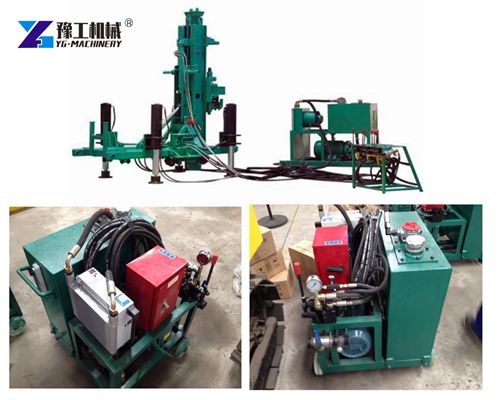 The Foreground Of Small Anchor Drilling Rigs
Along with the rapid development of various constructions, infrastructure constructions have been expanding continuously. As important equipment for the development and utilization of above-ground and underground spaces, the small anchor drilling rigs have a huge development prospect.
As an important part of the anchor drilling rigs, the portable anchor drilling rigs are directly related to the working quality and efficiency of the anchor drilling rigs. Therefore, it is very important to choose a Portable Anchor Drilling with high quality, price optimization, high performance, and low fuel consumption.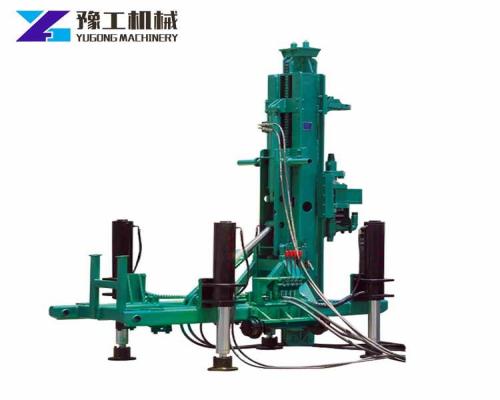 Associated Products
There are many types of drilling rigs and their uses are also very wide. As a manufacturer with more than 18 years of drilling rig excellent manufacturing experience. We have the core technical team and the best service team. We absolutely make your shopping worry-free. 【Whatsapp/Wechat/Phone】+8618337123872
In addition to the small split anchor drill rig, YG Machinery also has other drill machines. We also have Water Well Drilling Rigs, Tractor-mounted Water Well Drilling Rigs, Portable Water Well Drilling Rigs, Rotary Drilling Rigs, Horizontal Directional Drilling Rigs, Crawler DTH Drilling Rigs, etc. We will definitely provide you with the best service with the most sincere attitude.