YG Water Well Rigs For Sale
As an influential manufacturer of Water Well Drilling Rigs in the industry. YG Machinery has always adhered to product quality as the basis to create maximum benefits for customers. So as to achieve a win-win result of cooperation. According to customer needs, we recommend the most suitable drilling rig. According to the classification of drilling rigs, we have crawler water well drilling rigs. Trailer Water Well Drilling Rigs, and Tractor-mounted Water Well Drilling Rigs. And Small Portable Water Well Drilling Rigs are used for shallow water wells or home water well drilling. Leave your message to get more water well rigs for sale details.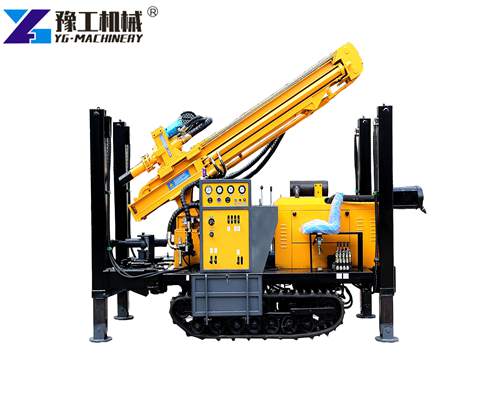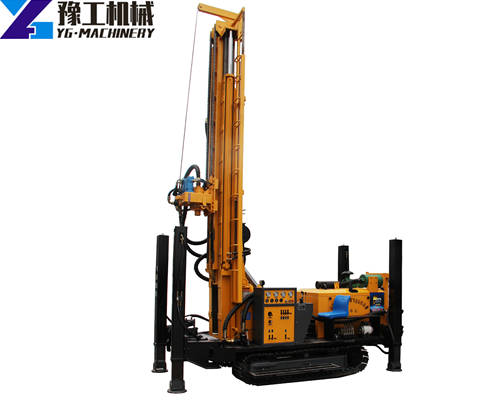 We will provide you with the most suitable Water Well Drilling Rig at the best price based on the geology of the location you want to drill, the purpose of the well, and the required hole diameter and hole depth. Please feel free to tell us your needs. Then water well drilling rigs prices for your reference.
【Whatsapp/Wechat/Phone】+8618337123872
Email: admin@ygdrillequipment.com
Popular Water Well Rigs For Sale
Model
Drilling Depth
Drilling Diameter
YG-180A/200A
180M/200M
100-254mm
YG-D180
180M
140-254mm
YG-D200
200M
140-305mm
YG-D300
300M
140-325mm
YG-D400
400M
140-350mm
YG-D600
600M
140-350mm

Custom is available
What Is A Water Well Drilling Rig?
If you are new to Water Well Drilling Rigs, the following introduction may help you a bit. A water well drilling rig is mechanical equipment used to drill water wells and complete operations such as downhole pipes and well washing. Including power equipment and drill bits, drill pipes, core pipes, drill stands, etc. Generally, it is divided into three categories. Rotary water well drilling machine, percussion drilling machine, and compound water well drilling machine. If you are looking for water well rigs for sale, YG drill equipment will be your ideal choice.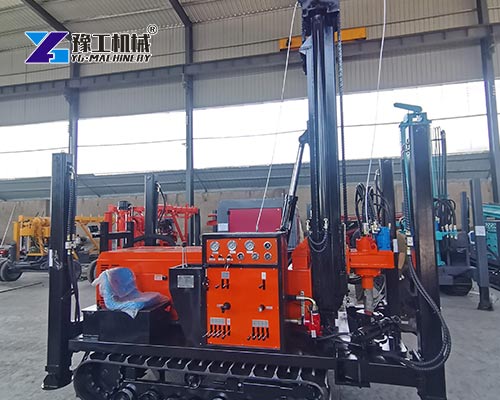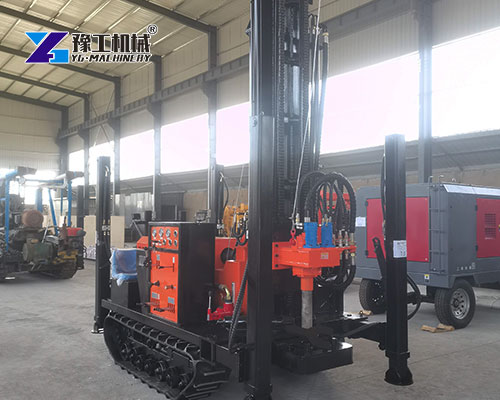 Rotary Water Well Rigs For Sale
The Rotary Water Well Drilling Rig relies on the rotary motion of the drilling tool to break the rock formation to form holes. There are mainly large and small pot cone drilling rigs. Forward and reverse circulation rotary table drilling rigs. Hydraulic power head drilling rig. DTH vibrating rotary drilling rig, etc.
Simple rotary water well drilling rigs only have drilling devices. The well-structured rotary drilling rig consists of two parts. A drilling device and a circulating well washing device. The drilling tools of the rotary table water well drilling rig include drill pipes and drill bits. There are 4 types of commonly used drill rod diameters: 60, 73, 89, and 114 mm. Drill bits are divided into two categories: drill bits for full drilling and drill bits for ring drilling.
Some rotary water well drilling rigs are equipped with mud pumps and air compressors at the same time. You can choose different water well washing methods according to the situation.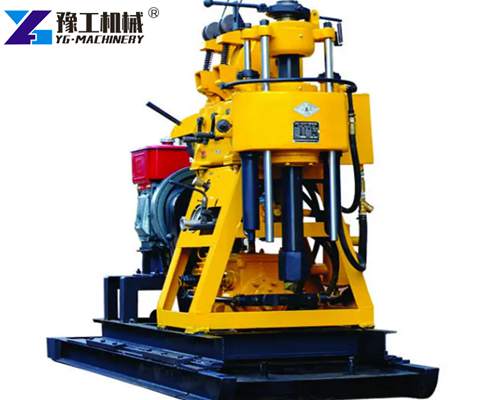 Hydraulic Power Head Drilling Rig
The Hydraulic Power Head Drilling Rig is a type of rotary water drilling rig. It is driven by a hydraulic motor through a reducer. And a powerhead that moves up and down along the tower replaces the turntable and faucet on the turntable rig to drive the drill rod and bit to rotate and cut the rock formation.
Large-diameter water wells can be drilled with large-diameter drill bits up to 1 meter in diameter. Its characteristic is fast drilling speed. The loading and unloading of the drilling tool and the downhole pipe are relatively simple. There is no need to lift the drilling tool when connecting the long drill pipe. A series of parts such as the hoisting machine, hoisting block, turntable, faucet, Kelly, and so on are eliminated.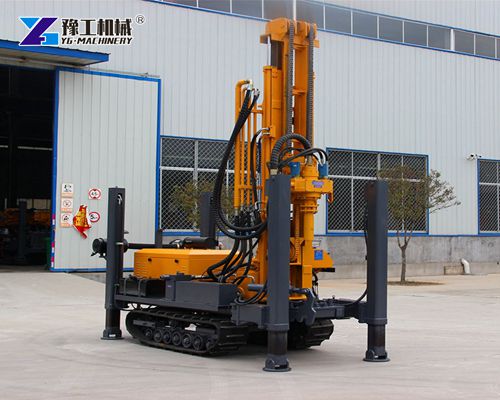 Down-The-Hole Vibratory Rotary Water Drilling Rig
The down-the-hole vibratory rotary drilling rig drills into the rock formation in a combination of vibration and rotary motion. The drilling tool is composed of a drill bit, a vibrator, a vibration absorber, and a guide tube. The exciting force generated by the vibrator makes the entire drilling tool move with a cone pendulum.
Use the compressed air reverse circulation method to clean the well. So that the cuttings are discharged out of the well through the pipe and the inner cavity of the drill pipe located in the center of the vibrator. The water borehole drilling machine has a simple structure and high drilling efficiency. The borehole diameter is about 600 mm, and the drilling depth can reach 150 meters.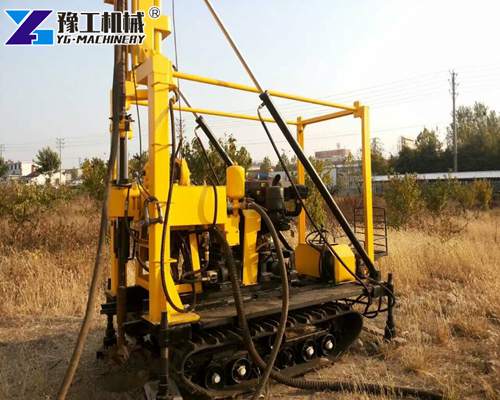 Impact Water Well Drill Machine
Relying on the vertical reciprocating movement of the drilling tool, the drill bit hits the bottom of the well to break the rock formation. Its structure is simple. But there is no circulating well washing system, and cuttings removal, and drilling rig cannot be carried out at the same time, so the work efficiency is low. The drilling depth is generally within 250 meters, and some can reach 500-600 meters. We have the best water well rigs for sale if you are ready to buy them.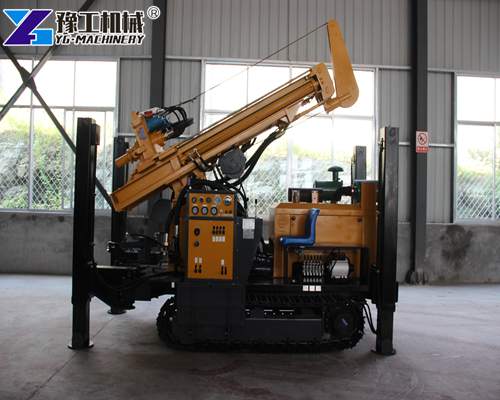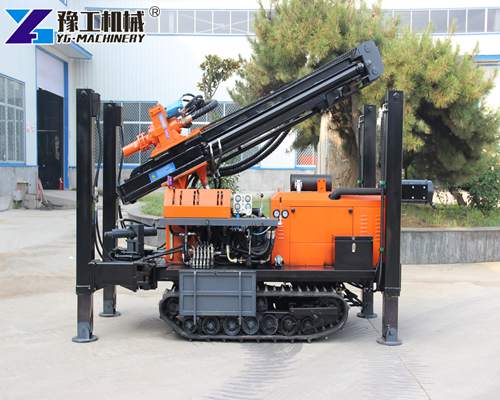 Compound Water Well Rigs For Sale
There are two types of water well drilling machines. One type is to add an impact mechanism on the basis of a rotary drilling rig, mainly rotary drilling. When encountering a pebble layer, the two-water well drilling rig used for percussion drilling is highly adaptable to various formations.
The other type is water well drilling rigs that combine impact and rotation to drill. Such as wind-driven down-the-hole hammer drills. The down-the-hole hammer drill it uses is composed of a cylinder liner and a piston that moves up and down in the cylinder liner.
The structure of the rotary and circulating well-washing part is basically the same as that of the rotary drilling rig that uses compressed air to wash the well. The drill bits used are tungsten carbide button bits or roller cone bits, etc. The pneumatic down-the-hole hammer drill can be used for drilling deep wells in hard rock formations. The drilling speed is high. And the drilling speed does not decrease due to the increase in the drilling depth. The borehole drilled is relatively straight.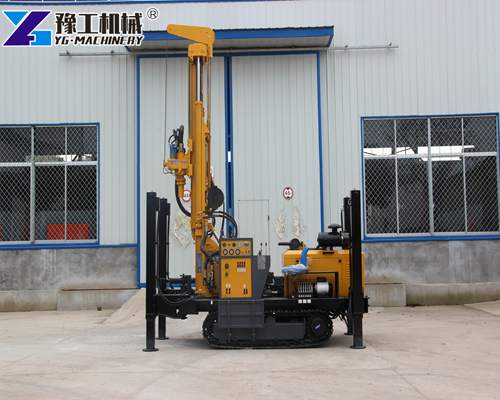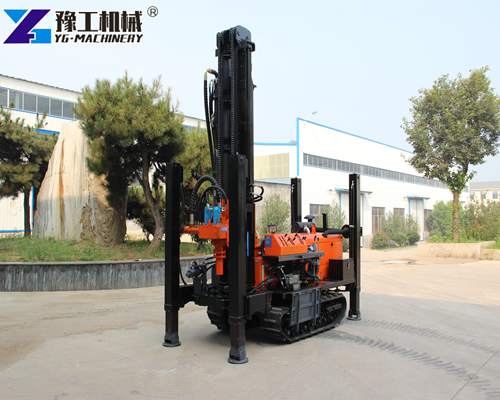 How Get The Water Well Drilling Rigs Prices?
In order to meet the needs of drilling in different formations and improve drilling efficiency. Water well drilling rigs are developing in the direction of multi-purpose drilling rigs and full hydraulic transmission and manipulation. That is, a drilling rig is equipped with a variety of equipment and accessories. Various drilling methods such as percussion, rotary and down-the-hole hammers can be used. Methods such as mud well washing compressed air well washing, and forward and reverse circulation well washing methods can also be used. Leave your message to get water well-drilling rig prices now.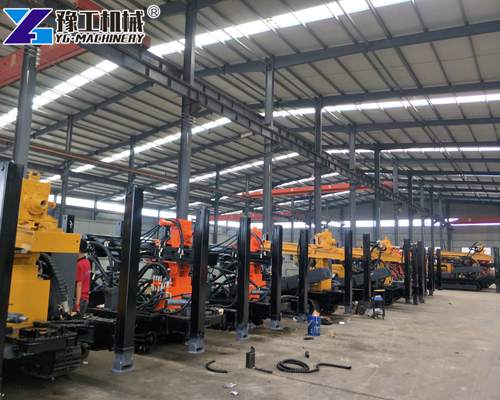 Related Drill Equipment
As a leading Water Well Drill Machine manufacturer, YG drill equipment has a series of advanced drilling equipment. Whether it is mine development, road, and bridge construction, tunnel excavation, or geological drilling, you can choose YG Machinery to be your best partner.
Click the following name to know more details. Water Well Drilling Rig. Small Water Well Drilling Rigs. Portable Well Drilling Machine. Trailer-mounted Water Well Drilling Machine. Tractor Borewell Machine. DTH Drilling Machine, Anchor Drilling Machine. Rotary Drilling Rig For Sale. Horizontal Directional Drilling Machine, Mountain Drilling Rig, Backpack Drilling Machine.